Why the service of a Surgical Oncologist is needed?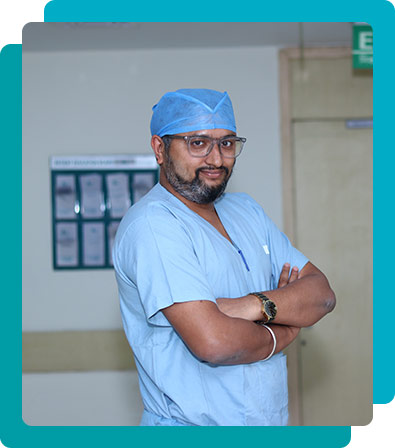 CANCER management requires diagnosing, staging and strict adherence to
cancer treatment
protocol. Currently, experienced surgeons are seen to perform thousands of procedures related to cancer but are not abreast with strategies and results in cancer managements. Therefore, surgical oncology has been developed as a super specialty from General Surgery.
The suitability of a patient to be considered as for surgical operations depends on several factors. The most prima facie is his/her general health factors like age, physical fitness and other relevant medical conditions. Finding these all okay, the type, location, grade and size of the tumor is put under scrutiny. Here comes the role of a Surgical Oncologist who have specialized knowledge about such identification.
The best surgical oncologist in Kolkata is trusted for the capacity to treat malignancies. This type of treatment was introduced as a counter to the rise of complexity in multiple cancer types. Patients of current time know about the evolvement of advanced treatments and they expect from the consultant that the disease is being treated by using best technology of surgery.
Cancer can be best treated with the application of Surgical Oncology. An oncologist is capable to provide the patient about all the possible treatment that can be performed after making a thorough study on the reports of various tests advised earlier.
Surgical oncologists also play an important part in the field of education. He can provide with inputs about the latest development in combating the cancer.Students in the field of surgical oncology get important learnings from an experienced oncologist. Ability to develop solid research and development program are needed for optimal surgical treatment.
Ability to take a leadership role while conducting clinical researches is among designated roles for cancer specialists. These types of research program constitutes designing of clinical trials and maintenance of quality control while treating biopsy. Interestingly, these also form part of academic studies.
Therefore, maintenance and standardization of the quality of surgical intervention becomes crucial while adjuvant therapy is evaluated.
A MCH trained Surgical Oncologist develops the capacity of effective management of treating cancer patients training program by his/her training in dedicated cancer units/institutes. These programs are conducted to disburse knowledge about advanced techniques and principles of surgical oncology which ultimately decides the final outcome of the patient.
Oncologists participate in research activities that constitute clinical trials. Such activity is a mandatory as these can be helpful in designing, conduct and evaluation of investigational materials required for cancer treatment. The specialized knowledge of a surgical oncologist can also benefit the grass root study to a great extent. Innovation and application are the two important segments of surgical procedures.

Oncology is an ever evolving field of medicine and is matter of research and development. The author per say does not claim the following to be guidelines of practice in oncology. These are part of patient awareness initiative by Dr. Suvadip Chakrabarti MCh (Surgical Oncology), cancer doctor in Kolkata to educate people at large of various options in Oncology. It should not be taken to be practice guidelines.